Checkout the below template to register volunteers to support with your additional workload in your hospital (or non-profit organisation).
Volunteers can safely help you with activities related to COVID-19 by following the specified guidelines developed in accordance with the Public Health's safety guidelines by WHO or your local government health department.
This Microsoft Forms template allows you to ask medical/non-medical/students staff within your hospital to apply for any urgent volunteer positions. With this form you reach more people who are interested to do volunteering their local people in this pandemic situation.
If you want to use this form template to collect registrations from volunteers outside your hospital, make sure to not include the file upload question type in the form.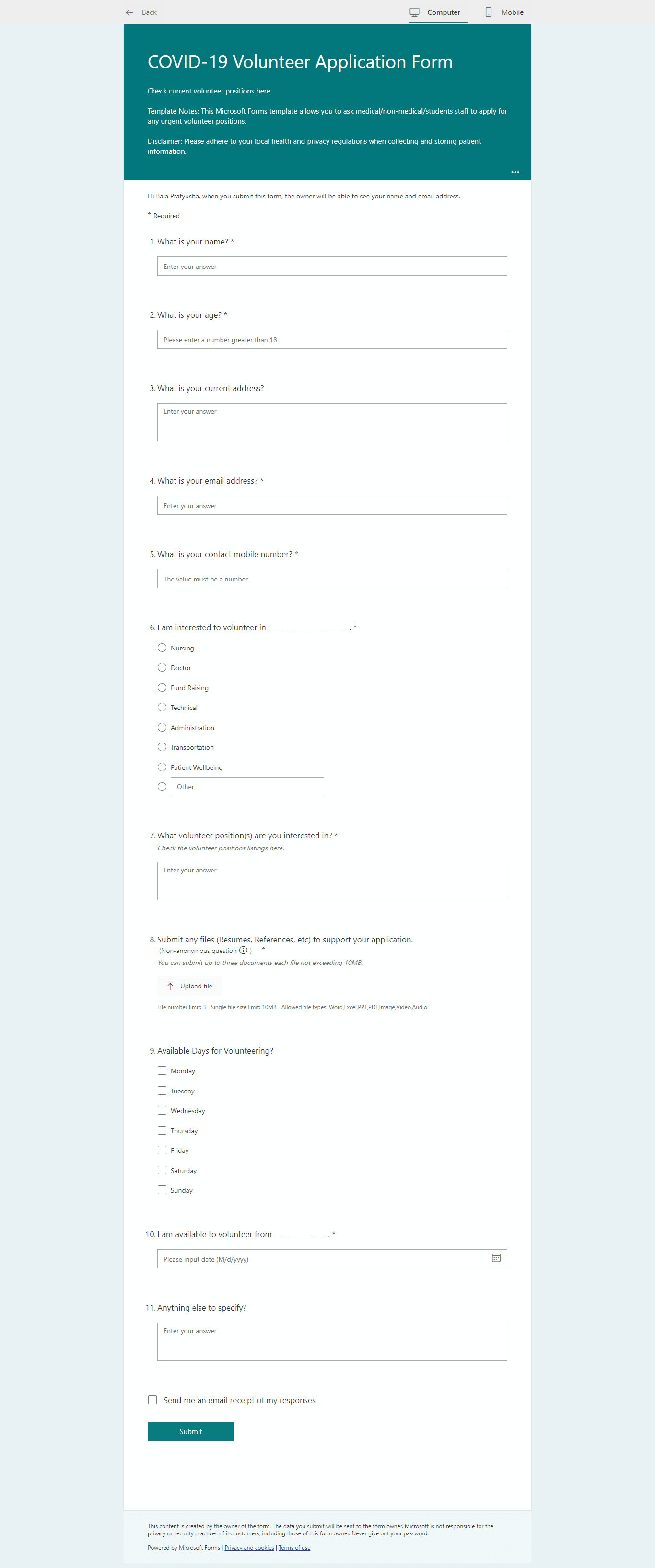 Access the free Microsoft Form template here and setup your own volunteer registration process using Microsoft Forms subscription included with your Microsoft 365 subscription.
Please contact us here, if you need further assistance in automating business processes in your organisation using your existing Microsoft 365 subscription.